best mamra badam at factory price
The best mamra badam at factory price is distributed properly through internet sites and by buying almonds in high volume, you can earn money and make a good profit. With the increase of online sales and trades, it is possible to realize the advancement of technology in the field of business.
Zarin Maghz Company as a main supplier of almonds is committed to provide you products of high quality including:
Different types of almonds
Different kinds of pistachios
peanuts, hazelnuts, walnuts, raisins, figs and dried apricots.
Where do the best almonds in the world come from?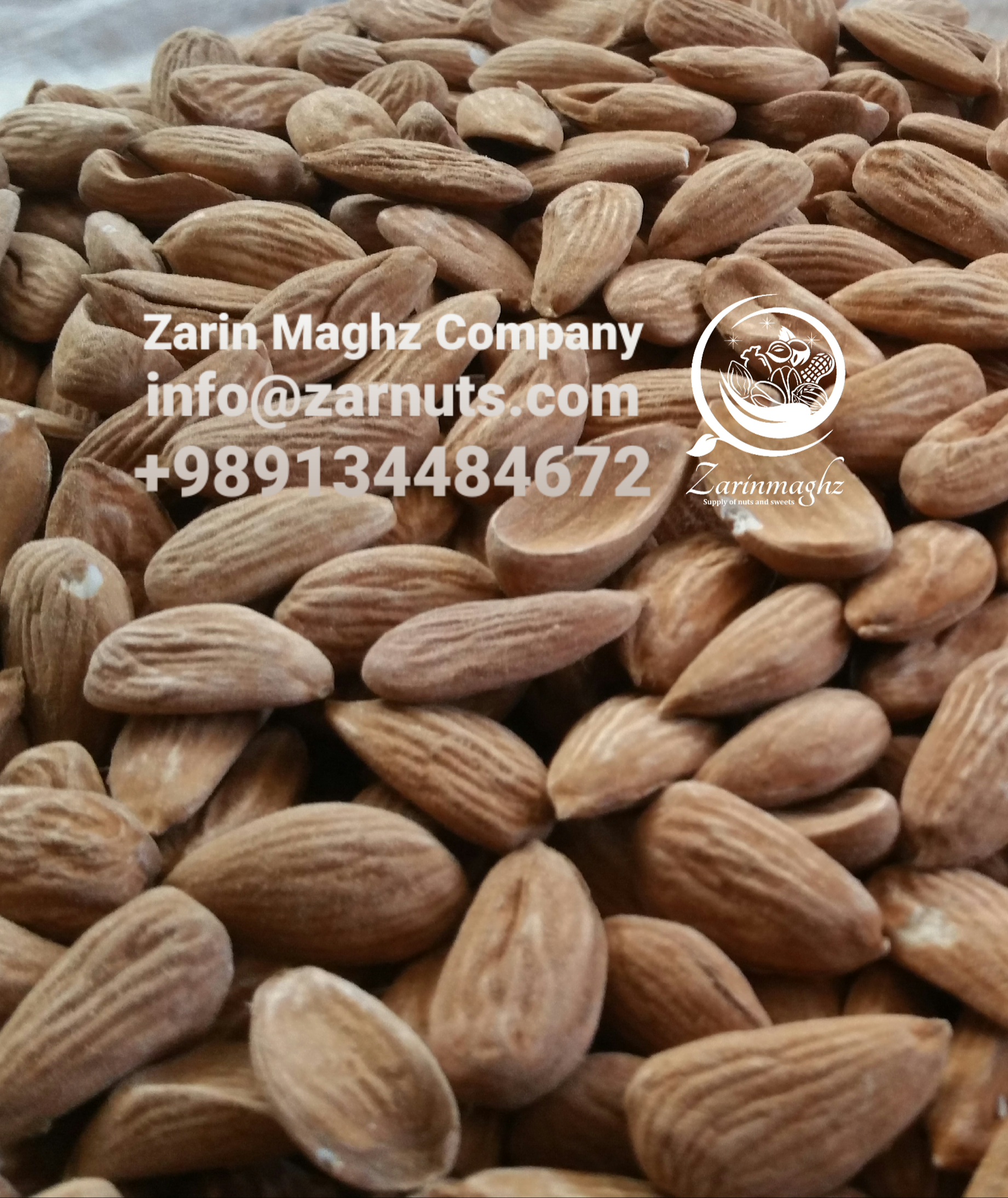 The best mamra badam originally comes from Iran. It grows in Chaharmahal and Bakhtiari province, Saman area. The special climate and method of farming there yields the most organic kinds of almonds in the world.
California provided 78% of global almond production in 2016; the European Union, 8% and Australia, 7%.
The European Union represents 32% of world consumption in 2016, the United States 27%, China 10%.
The almond market is dominated by Americans.
The cultivated surface of almonds in California has doubled in 20 years and represents 3640 km² (area of ​​Île-de-France: 12,012 km²)
California is the only place in North America where almonds are grown for commercial purposes. California almonds are shipped to over 90 destinations worldwide. However, the United States remains the second largest consumer market behind Europe.
American producers are the first in the world with a production of nearly one million tonnes planned for the 2012/2013 season, California dominates 84% ​​of world production, far ahead of Australia (70,000 tonnes) and Europe (65,000 tons).
In the United States, the growing almond industry was worth $ 4.5 billion in 2016 compared to $ 740 million 11 years earlier. While a third of the harvest remains on American soil, 38% is exported to Asia, mainly to China, India and South Korea.
Above some statistics about the volume of almond production in different countries were stated. It is good to know that Iran Mamra almond and even other kinds of almonds growing in Iran are the best kinds of almonds in the world.
Each year large quantities of Iran almonds are exported to different countries. Not only almonds but also other nuts in Iran such as pistachios and walnuts are among the export products of Iran.
Buy best mamra badam from Zarin Maghz Company. We are a main center of exporting different kinds of nuts.
Our collection is a main supplier and distributor of Mamra almond.
But in 2021, production of Mamra almonds and sending them to different countries of Asia from Iran was a forward step for this country.
For 2012/2013, demand is expected to be 1.15 million tonnes while total production will barely reach 1 , 24 million.
Realizing the situation, Californian growers have decided to increase their production areas by 15,000 acres (approximately 6,000 hectares) year on year. The state currently has 800,000 acres of almond trees (324,000 hectares).
It is true that California and America are big producers of almonds in the world, but Californian almond is genetically manipulated and is not as nutritional and organic as Iran Mamra almond.
best mamra badam at cheap price
For best mamra badam at cheap price get in touch with Zarin Maghz Company. We offer you competitive prices of almonds.
In addition to all statistics we tell you before, we can say that best mamra badam is one of the exportable products of Iran in Asia. A trend highlighted by the specialist according to which the volume of almonds incorporated into consumer products has grown by an average of 12% per year over the past five years. This makes the almond the first nut in the sector in the world, ahead of peanuts, hazelnuts, pistachios and other cashews, pecans or macadamia. So there is no doubt that Mamra almond is the best investment for starting a business.