high quality mamra badam on market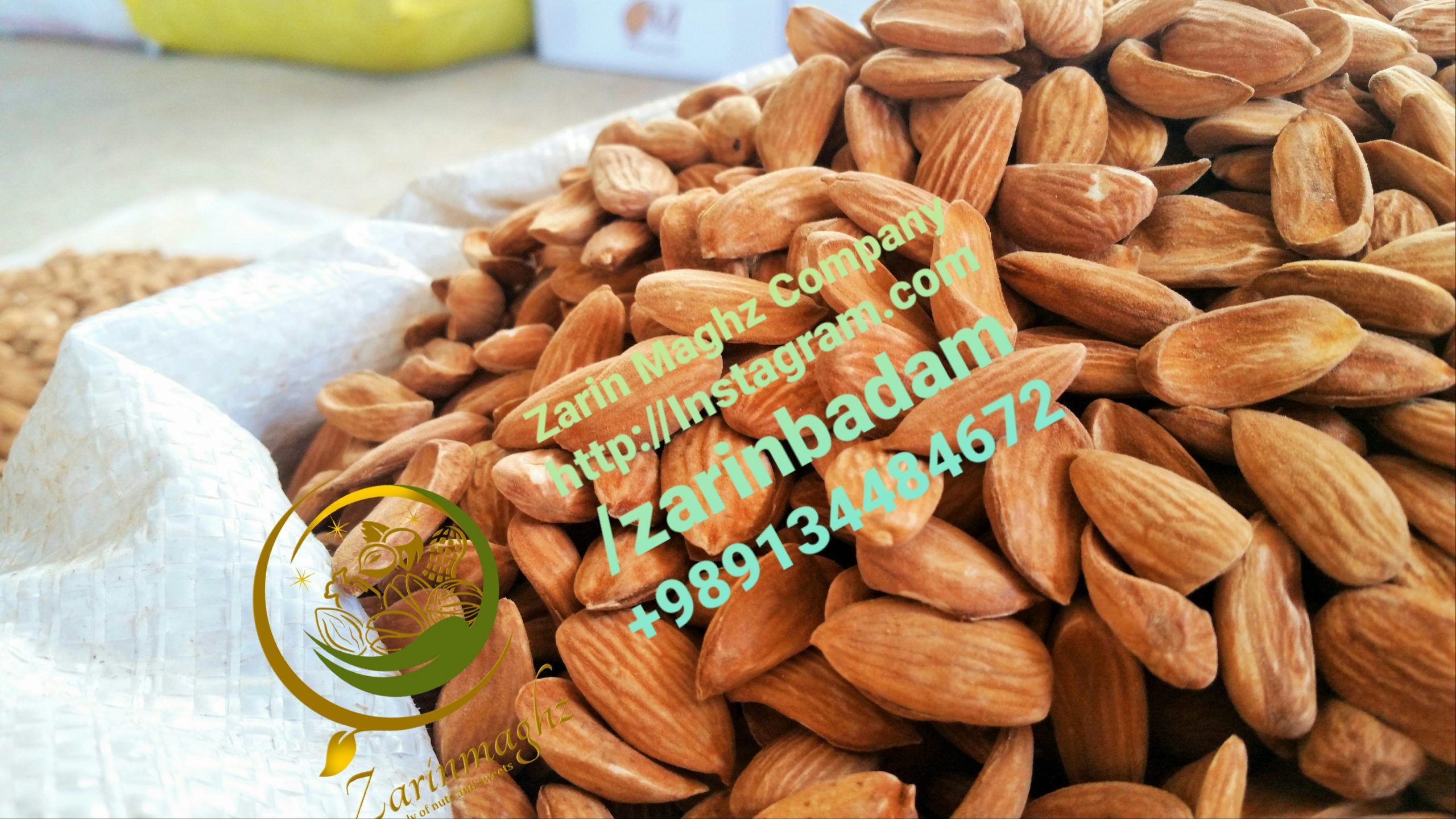 It is good to know that almonds, especially high quality mamra badam are one of the most widely used types of nuts in Iran today. Mamra Badam is one of the exporting products of Iran due to its high quality and nutritional value.
Zarin Maghz Company is active in the field of producing and exporting Mamra almonds and different kinds of Iranian nuts including:
different types of almonds
different types of pistachios
peanuts, hazelnuts, walnuts, raisins, figs, dried apricots.
How to identify good quality almonds?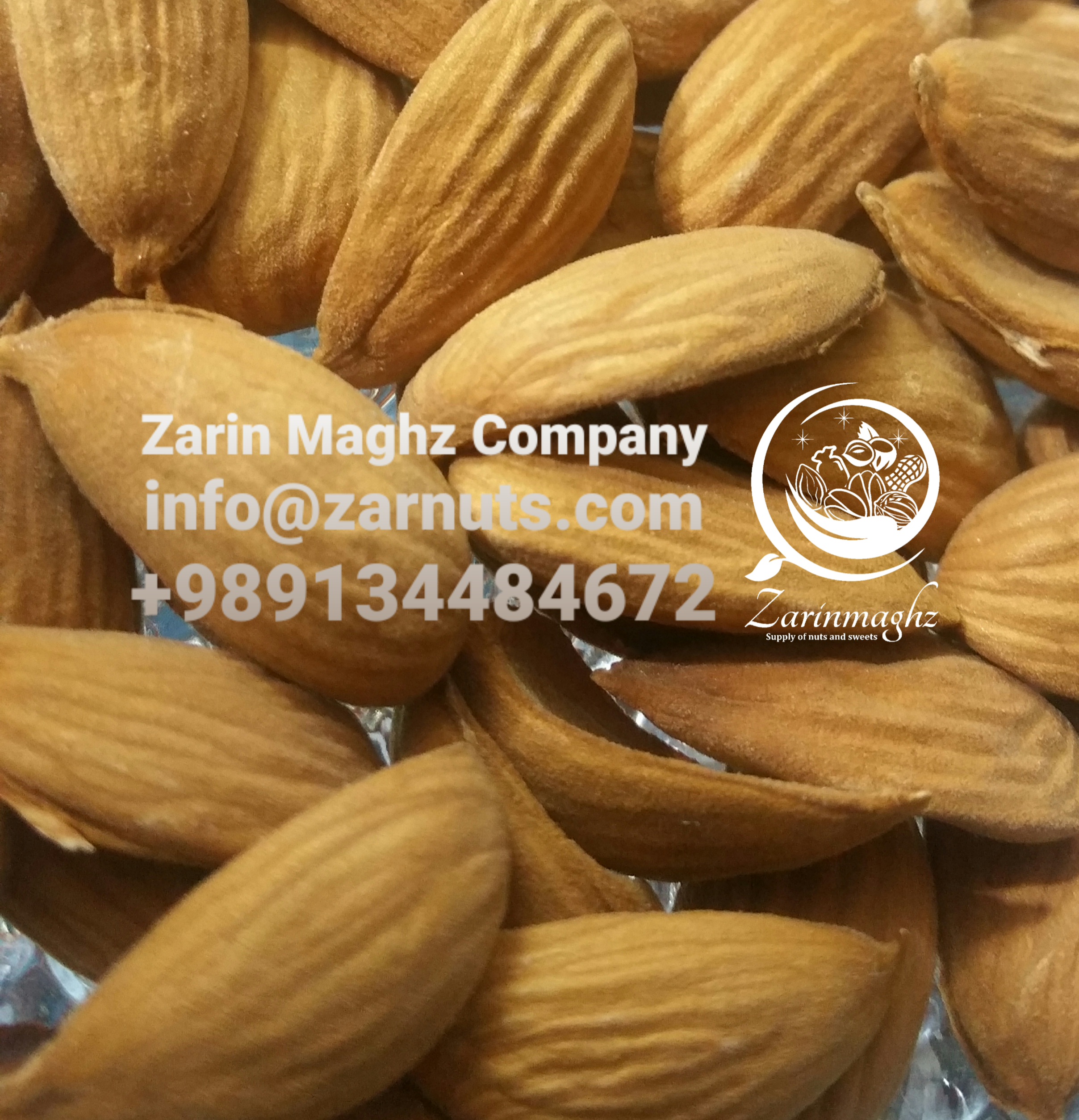 If you know how to identify good quality almonds, you will be able to recognize high quality mamra badam.
Many kinds of almonds grow in Iran. Generally there are two types of almonds with shell including: Sangi almond and paper skin almond. The almonds with hard shell that is sangi almonds include: Mamra almond, Shahroodi and Rabi. Paper skin almond includes Moheb and Monagha. However Mamra almond is the best type and the most expensive one.
Here are some special features of Mamra almond:
Hard sell, golden light color, twin kernels, sweet taste, not having uniform size and appearance, delicious taste
Mamra almond is the most organic kinds of almond. It is due to a special climate and method of farming. No chemical is used in growing Mamra almond and it is not genetically manipulated.
Zarin Maghz Company tries to offer the best almonds to the customers and traders in order to have more production and sales.
The daily price of high quality mamra badam market depends on its quality, taste and size. The better the quality, the more expensive its price will be. Today, one of the simplest and easiest ways to register product orders from reputable sites and buy through the internet is to deliver to customers in the shortest.
Cheap almonds are available all over the world. Fortunately, they are cheap and healthy food for ordinary people, and one has to prepare some of this wonderful nut daily.
Mamra almond is an export product. It is exported to many countries, especially India. India is one of the major and big importers of Iran Mamra almonds.
Mamra Badam has good fats that give you more energy and keep you full for a longer time and lead to weight loss. It contains vitamin B1 which helps form ATP. It also helps the body make more red blood cells which is the basis of energy and eliminates fatigue.
To identify high quality mamra badam for sale follow this instruction:
look at the shell of the almond. Its color can tell you which type it is and how much it is sweet. light brown shells are always the most recommended ones.
These days, there are a lot of ways that sellers can confuse you about deciding which almonds are better. You should pay attention appearance, color, taste and size.
High quality mamra badam on sale in 2021
If you are looking foe high quality mamra badam on sale 2021, Zarin Maghz Company is at your service.
Dried fruit sellers are the most important and most major customers of bulk mamra almonds. It should be noted that the price of Mamra almond in different countries and shops is variable. The export of Mamra almonds is one of the most prosperous exports of dried fruits in Iran. (in general, Iran has good exports in terms of dried fruits).  You can buy Mamra almonds both domestically and abroad. It does not matter where you are.
There are many companies in our country that export Mamra almonds.
Zarin Maghz Company is one of the main producers, suppliers and exporters of Mamra almonds and different kinds of Iranian nuts.  Our collection gives you the best and high grade almonds.
Mamra almond market in Iran and other countries has a lot of prosperity.
It is worth mentioning that if you want to shop online, you have to buy from reputable sites with enough experiment in the field of almonds.